We Satisfy Your Appetite for Acquisition, Feed the Need for Restaurant Reality and Serve Up a Recipe for Business Success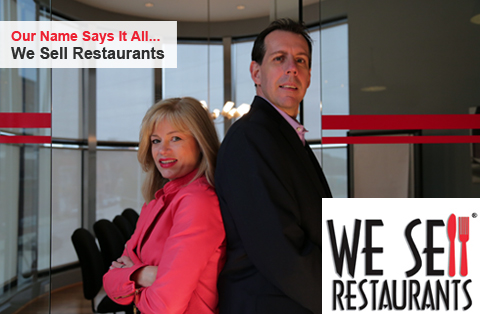 Hells Kitchen Contestants Join the Restaurant Brokers
The Restaurant Brokers talk to Hells Kitchen Contestants

What it really takes in Hells Kitchen

Restaurant Reality Opportunities through Cooking Competitions
This week the restaurant brokers, Eric & Robin Gagnon are talking Hells Kitchen. The American reality television competition has been on the air for 13 seasons. What is it really like in the kitchen? Is it as hard as it looks for aspiring winners to get everything right for Chef Ramsey? These former Hells Kitchen contestants reveal the inside scoop on how their national television exposure changed the trajectory of their careers. Is it raw talent or nerves of steel that gets you the finals? Is what we see on TV the reality of the pressure of Hells Kitchen? What's the life of a Hells Kitchen contestant before and after their appearance? Join the restaurant brokers as contestants from two different seasons serve up the inside scoop on Hells Kitchen.
Industry Guests Join the Restaurant Brokers
Richard Mancini

White Pines Golf And Banquet

Chef Rich Mancini is quite at home in the kitchen. He has been chef to a host of stars including the Rolling Stones, U2, INXS, the crew of Airforce 1, the movie crews for Chain Reaction, My Best Friend's Wedding, and more. Chef Rich has appeared on prestigious cooking shows as well. He was on Chef Wanted with Anne Burrell where he won the title in Season 1 was most recently on Hell's Kitchen 2013. After an 11-year stint as an acclaimed restaurant owner, Chef Rich is getting back to what fills his heart… catering to people directly. Whether its an in-home gathering, catering or a corporate party, the service is sure to satisfy with Chef Rich in the kitchen.

Contact Info

Website

Chefmostwanted.com/kitchensurfing.com

Email

Mancinirich@yahoo.com

Robyn Almodavar

Palate Party

Chef Robyn Almodovar grew up in Staten Island, New York, the youngest of her mother's children. Coming from a half Puerto Rican, half Italian background her childhood was filled with culture, vibrancy, and a deeply ingrained passion for food. At 23, Robyn started a new venture to become a cosmetologist and enrolled at Roffler & Muller Cosmetology School but it was not long before the culinary sirens call lured her back to the kitchen and Robyn decided to finally follow her heart. Robyn has worked at several respectable restaurants in South Florida including The Forge and Danny Devito's before obtaining an Executive Sous Chef position at the Royal Palm Hotel. After working at the Royal Palm for almost a year, Robyn felt she was missing that HEAT in the kitchen again. She decided to part ways and started her own venture by purchasing a 24' mobile cafe'. That's when "Palate Party" was born. Chef Robyn Almodovar us raising the bar. She is a Culinary ARTIST. She uses her passion and prepares each dish with LOVE.


Contact Info

Website

http://palateparty.com/

Email

Frank Bilotti

Frank, a native son who hails from Grant City, is an executive chef from Staten Island, New York. His signature dish is Filet Mignon Bordelaise with Shallot Fig Chutney and Gremolata. Frank graduated from the 'Johnson and Wales University' with an Associate of Arts and Sciences (A.A.S), Culinary Arts/Chef Training and has been a master creator ever since! He has been the Executive Chef for 'Bin 5 Restaurant' as well as 'Casa Belvedere'.


Contact Info

Website

Email

cheffbilotti@gmail.com
we wrote the book on restaurants
"the definitive guide for anyone looking to enter the restaurant industry!"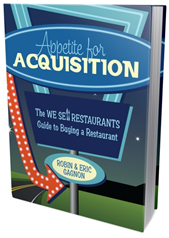 Click to Order