On Air
NRA - Operator Innovations Awards 2014
The Restaurant Brokers talk to the NRA Operator Innovations Awards finalists!

The restaurant brokers interview some of the innovators of the year!

Restaurant Reality: The reality of restaurant innovations!
The National Restaurant Association honors these individuals the Operator Innovations Awards. Fellow food service operators recognize and celebrate their peers which are chosen by a team of independent operator experts from across the country.
Industry Guests Join the Restaurant Brokers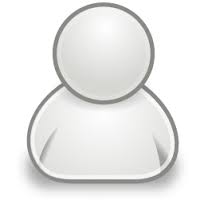 Jenifer Duggan - Director of Culinary and Hospitality Services
Jenifer Duggan, director of Culinary & Hospitality Services for Kennesaw State University, oversees all campus food service operations, including the dining hall, The Commons, the student meal plan program, six quick-service restaurants, KSU Catering (the exclusive caterer for all campus events), and the Farm-to-Campus program. Jenifer joined KSU in January 2010, bringing fifteen years experience in food service, hospitality and event management. She began her hospitality career in fine-dining restaurants in the early 1990s, working her way up from server and prep cook to management in both front-of-the-house and back-of-the-house roles. In 1997, Jenifer transitioned to event management when she started her own events company. Jenifer gained international experience while living in Dublin, Ireland, from 2002 to 2004, where she partnered with a Dublin-based catering and events company. During her time there, Jenifer executed high-end social and corporate events in four-and five-star hotels and upscale event venues. Upon her return to the US in 2004, Jenifer began consulting and contract work for independent companies, and joined a leading event management, public relations and marketing firm in 2006. Jenifer has produced national and international events and conferences and performed marketing and PR services for clients such as Intel, JCB, Comcast, Southern Company, Coca-Cola, the WNBA, Atlanta Dream, The National Peanut Board, and the Chick-fil-A Foundation. Jenifer is an active member of the Georgia Restaurant Association, and serves as a student mentor for the Hospitality Education Foundation of Georgia.
(770) 365-0768

Phone

kbenne53@kennesaw.edu

Email

https://www.kennesaw.edu/

Website
Kennesaw State University
Bill Cheek - Executive Director of Food & Beverages
Bill Cheek has been the Executive Director of Food & Beverage for Chumash Casino Resort since 2011. In his previous experience, he was the Corporate Director of Hotels for ACE Parking Management (2008-2011), Director of Operations for W Hotels in San Diego (2007-2008), Director of Operations for Omni Hotels (2003-2007), and he has held past Director of Food & Beverage roles for Rosewood Hotels & Resorts and Hilton Hotels. Under Mr. Cheeks direction, the Chumash Casino Resorts fine dining restaurant, The Willows, has been honored with the AAA Four Diamond Award and Wine Spectator Magazines Award of Excellence for its superior wine list.
805-350-7914

Phone

mike.traphagen@chumashcasino.com

Email

https://www.chumashcasino.com/

Website
Chumash Casino Resort
Joe Snell - CEO
Joe is the CEO & Founder of Viableware, a Seattle-area company that is currently making news by rolling out an innovative digital bill folder at full-service restaurants around the country, like Tableau restaurant in New Orleans and Ethan Stowell restaurants in Seattle. Earlier in his career, Joe was an early member of Spry, Inc. in Seattle - which produced one of the first commercially available internet connection software packages available for sale to the public. (Spry sold to CompuServe in 1995 for $100 million.) He was also the CEO & Founder of Seattle-based Pantheon, which was acquired by Compaq in 1997. Pantheon created community publishing systems for newspapers such as The New York Times and the Houston Chronicle. Later, Joe was the CEO & Founder of Union-Street.com in Seattle - which was acquired by InfoSpace for $17 million in 1999. Lastly, he has also served as CEO & Founder of Seattle-based Tamarac - an investment management solutions company that was bought by Envestnet for $54 million in 2012.
(206) 498-9555

Phone

jsnell@viableware.com

Email

www.viableware.com

Website
Viableware