On Air
Cheers! Turning Your Restaurant Bar Into a Money Making Machine
We are talking to experts in the business - stand out bartender, vendors and more on the topic of alcohol. We cover how to turn seats at the bar into sales and profits.
Industry Guests Join the Restaurant Brokers
Jason Callaway
With more than 25 years of restaurant experience under his belt, Jason Callaway brings a diverse set of skills to the table at Bacon Bros. Food Group. Callaway's experience runs the gamut, from casual to white glove fine dining. Callaway's interest in bar programming led him to an intensive study in wine. In 2001, under Karen McNeil, author of The Wine Bible, Callaway attended the "Mastering Wine" course at the Culinary Institute of America in St. Helena, CA. He earned his sommelier certification from the Court of Master Sommeliers in 2004, going on to serve as Sommelier at Atlanta's prestigious Cherokee Town and Country Club from 2005 to 2007. Currently, Callaway is COO of Bacon Bros. Food Group and General Manager at Bacon Bros. Public House. His experienced palate lends an unexpected ingredient-driven approach to the expertly-curated beverage list at Bacon
864-275-3710

Phone

jasonc@baconbrothersfoodgroup.com

Email

http://www.baconbrospublichouse.com/#about

Website
Bacon Bros. Public House
John Porter
John is Co-Founder of New York City based 2 Skinny Drunks Premium Organics™, Creative Director for Super Social Sally Media, Blogger and Author of the upcoming book "The Road to Success is Paved in Hangovers". John is Chief Executive Officer and Director of Brand Management for 2 Skinny Drunks Premium Organics™, a company dedicated to the art and promotion of entertaining under the influence. Founded in 2011 by Dianna Mulcahy and John Porter, 2 Skinny Drunks set out to bring to the market place
786-566-3450

Phone

john@2skinnydrunks.com

Email

Www.2skinnydrunks.com

Website
2 Skinny Drunks Premium Organics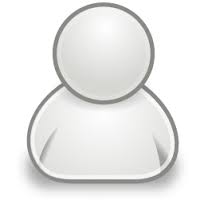 Nathan Robinette
Nathan is the president of The Casual Pint, the nation's fastest growing franchise in the craft beer industry. Founded in 2011, Nathan's business has grown into a national franchise system with nearly a dozen fully operational stores and more planned for 2015 and beyond. Each market offers more than 400 bottled local, domestic, and international beers as well as an ever-changing 22 tap wall for take-home growlers and on-site tastings in a dedicated bar area.
865-255-4884

Phone

nathan.robinette@thecasualpint.com

Email

www.casualpintfranchise.com

Website
The Casual Pint