On Air
Bar and Restaurant Beverage Programs
Experts Discuss Trends in the Beverage Industry

Learn Why a Bad Beverage Program Can Destroy a Business

Experts Discuss the Misconceptions of Owning a Sports Bar
Industry experts discuss new trends in the alcohol industry as it relates to restaurants and bars. Join the restaurant brokers on the air with the Senior Food Editor of Nation's Restaurant News, Bret Thorn and CEO of Bevintel, Dan Smith.
Industry Guests Join the Restaurant Brokers
Bret Thorn
Award winning columnist Bret Thorn is senior food editor of Nations Restaurant News, a website and bi-weekly trade magazine for the food service industry, with responsibility for spotting and reporting on culinary trends across the country. From 2006 to 2008 he also wrote the Kitchen Dish column for The New York Sun, covering restaurant openings and chefs career moves. He joined Nations Restaurant News in 1999 after spending about five years in Thailand, where he wrote articles about business, banking and finance as well as restaurant reviews and food columns for Manager magazine and Asia Times newspaper. A magna cum laude graduate of Tufts University in Medford, Mass., with a bachelors degree in history, and a member of Phi Beta Kappa, Mr. Thorn also studied traditional French cooking at Le Cordon Bleu Ecole de Cuisine in Paris. His monthly column in Nations Restaurant News won the 2006 Jesse H. Neal National Business Journalism Award for best staff-written editorial or opinion column. He lives in Brooklyn, N.Y.
347-439-2207

Phone

bret.thorn@penton.com

Email

Nrn.com

Website
Nations Restaurant News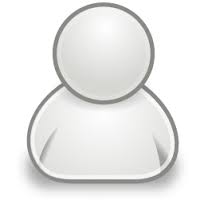 Dan Smith
The chief executive officer of Bevintel, Dan Smith has extensive hands-on experience in the food and beverage industry. While completing his undergraduate studies at Denison University and his MBA at Kellogg School at Northwestern University, Smith worked at casual restaurants, bars, nightclubs and fine dining. That experience serves him well in his present position.
502-500-6209

Phone

dsmith@bevintel.com

Email

www.bevintel.com

Website
CEO Bevintel