On Air
The Best of 2013 - Hot Concepts in the Restaurant Industry
Experts Discuss How to Franchise a "Hot" Restaurant Concept

The Secret to Success in Developing a New Restaurant Concept

Consistency is Key When Franchising a New Concept
Award winning industry leaders will discuss what makes a concept hot, and how to grow your own concept. Experts will talk about how to keep a concept hot and relevant in the future.
Industry Guests Join the Restaurant Brokers
Trew Quackenbush and Corey Ward
Tom+Chee was founded by restaurant chef Trew Quackenbush and designer Corey Ward, along with their wives Jenny and Jenn. Over the last 15 years, Chef Trew has cooked professionally in San Diego, Las Vegas, Seattle, Alaska, Indianapolis, and Cincinnati where he found his "niche" after years of experimenting. Ward - who previously worked in comic books, design, and branding - always wanted to open his own business, especially one that would "put a smile on people's faces." Tom+Chee - and specifically the Grilled Cheese Donut - has been featured on ABC's "The Chew," and the Travel Channel's "Amazing Eats," and "Man v. Food Nation." NBC's "Today Show" named it one of the seven best sandwiches of 2012. And their BBQ+Bacon Grilled Cheese sandwich was named "Best of the City" by Cincinnati Magazine. The band Smash Mouth included Tom+Chee in their cook book Recipes From The Road, and they've been written up in the national cheese magazine Culture. And Tom+Chee was named one of the "25 Brands to Watch" at the 2013 Brand Innovators Made in America Summit. Tom+Chee's franchising operation was featured on Fox Business's "MONEY with Melissa Francis," and 'shark' Barbara Corcoran invested in the company, and the expansion of their franchise operations, during their appearance on the season finale of ABC's "Shark Tank." Originally started as a food booth on Cincinnati's historic Fountain Square in the center of downtown in 2009, Tom+Chee's rapid success let to the opening of their first brick and mortar location in 2010. In 2011 they opened their northern Kentucky shop and in 2012 they opened a third location in downtown Cincinnati. 2012 saw the opening of their first two franchise locations in Louisville, KY. Since Tom+Chee has appeared on "Shark Tank," they've received more than 7,000 franchise requests, covering all 50 states and several countries including Canada, Ireland, Czechoslovakia, Dubai and more. Tom+Chee is actively seeking engaged franchisees to expand the brand across the country.
513-509-1414

Phone

corey@tomandchee.com

Email

http://tomandchee.com

Website
Tom+Chee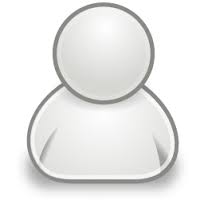 Rob McColgan
Rob McColgan graduated Summa Cum Laude from The University of Notre Dame in 2002 with degrees in Finance and Film and then spent six years in New York with Goldman Sachs. There he worked as an equities trader on the New York Stock Exchange and in Private Wealth Management as a wealth advisor. In 2005, he received his Chartered Financial Analyst designation. As a Vice President in Private Wealth Management, he worked with sophisticated institutions, individuals, and family offices to help them meet their investment goals. In addition, he oversaw and managed the trading responsibilities for one of the largest and most active wealth management teams in the firm. Rob left Wall Street in 2008 to co-found Modmarket, a restaurant company focused on serving healthy fare in a fast casual setting. Since opening its first location in Boulder, Colorado in late 2009, Modmarket has grown to four locations in Colorado with at three more opening in 2013. The company aspires to be a nationally known brand and to change the expectation of what a $10 meal experience can be. Rob lives with his wife, son, and two dogs in Golden, Colorado.
917-667-7972

Phone

rob@modmarket.com

Email

www.modmarket.com

Website
Modmarket