On Air
Restaurants and Social Media
Restaurant brokers Talk Social Media Rules

Email Marketing vs. social media marketing

Does Every Business Have an Online Presence?
In this day in age, it is important for restaurant operators to be aware of their online presence which is why this episode we are talking restaurants and social media.
Industry Guests Join the Restaurant Brokers
Shon Christy
Shon Christy has a passion for driving online buzz combined with almost 20 years of marketing experience, Christy Creative, LLC, a full-service social media marketing agency was born. With the success the company was having in the food and beverage industry he made the decision to launch a separate brand EAT DRINK PROMOTE. Since its inception in 2010 hundreds of companies have turned to Shon for his expertise in crafting strategic social media messaging that builds brands and garners results. His work has been featured in Inside Business Magazine; Smart Business Magazine; MAC World Magazine; Computer World Magazine; the Akron Beacon Journal; and the Young Professional Roadmap. Shon has spoken to groups all over the country on the topic of driving revenue with the incredible power of social media including the North American Pizza and Ice Cream show as well as the Florida Restaurant and Lodging show for the past 2 years. Recently, his companies were bestowed with the Greater Akron Small Business Councils Excellence in Business - Emerging Business award. In 2012, the Greater Akron Chamber of Commerce Young Professionals Network recognized Shon with the prestigious 30 For the Future award for his community service and business leadership.
(330) 329-5005

Phone

shon@eatdrinkpromote.com

Email

http://www.eatdrinkpromote.com/

Website
Eat Drink Promote
Matt White
I love getting the chance to talk with people about restaurant social media. It is a passion of mine, and I get pumped up sharing this knowledge and helping restaurant owners and managers grasp the full potential that social media offers them. I live and breathe online marketing and social media for restaurants. My company, http://www.MyRestaurantPosts.com provides daily, engaging Facebook posts for restaurants
(330) 819-1528

Phone

matt@myrestaurantposts.com

Email

http://www.myrestaurantposts.com

Website
My Restaurant Posts (myrestaurantposts.com)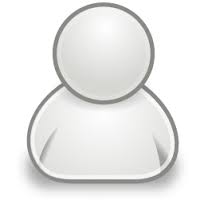 Jim Hamilton
Jim is a 35 year veteran in the technology field and developed one of the first Loyalty based initiatives in the country. Jim operates intouchdining.com and Netmasons which provides services and tools for restaurant marketing including: full service email marketing; web development, social media consulting and services and has an SEO team to drive traffic to your web initiatives.
765-208-0436

Phone

jim@netmasons.com

Email

www.intouchdining.com and www.netmasons.com

Website
CEO, Netmasons and Intouchdining.com