On Air
Can I Franchise My Restaurant?
Restaurant Brokers talk Legalities of Franchising

Is There Passion Behind your Restaurant?

Restaurant Brokers on the Realities of Franchising
Are you thinking about franchising your company? Can you? Do you know what a FDD is or a Franchise manual?
Industry Guests Join the Restaurant Brokers
Kay Ainsley
Kay Ainsley is Managing Director of MSA Worldwide, which provides domestic and international franchise consulting services to clients within the retail, restaurant, business to business and service industries. Kay consults with companies on utilizing franchising, both in the U.S. and internationally to achieve their goals. She assists companies in setting objectives, developing strategy, and creating and executing plans for establishing or expanding a franchise program, brand building, franchise relationships and the restructuring or exiting of existing programs. She also provides expert witness and litigation support services. Her clients range from companies in the Fortune 50 to very small start ups. Kay is active in the franchise industry. She has served as Chair of the Supplier Forum of the International Franchise Association (IFA), was a member of the Executive Committee and the Board of Directors for IFA. She is also on the Board of Professional Athletes Franchise Initiative (PAFI). Kay is a frequent speaker for the IFA and other professional organizations in the United States and internationally. She has written numerous articles on franchising and is often quoted in the press regarding marketing and franchising issues.
770-794-0746.

Phone

kainsley@msaworldwide.com

Email

msaworldwide.com

Website
MSA Worldwide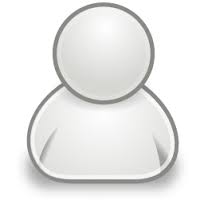 Bill Hasty
Bill Hasty who is one of the Partners at Vincent, Hasty, Sullivan & Elliott, P.C., With Over 40 years of experience as a business law attorney, 50 percent of his practice comprises of franchise law representing franchisors in the formation and operation of their franchise systems. The Company balance of practice is concentrated on business, corporation and transaction law. Recognized by the Birmingham Business Journal as Best of the Bar for Franchise Law, Bill was also named by Birmingham Magazine as the Top Attorney for franchise law.
(205) 902-2122

Phone

bill@billhastylaw.com

Email

http://www.billhastylaw.com/

Website

William D Hasty, Jr P.C.