On Air
The Importance of PR
The Restaurant Brokers talk about the importance of Public Relations!

The Restaurant Brokers interview PR Gurus!

Restaurant Reality and PR with the Restaurant Brokers
What Is the role of Public Relations for todays restaurateurs? How do you find the right branding firm who can handle everything from design to communications?
Industry Guests Join the Restaurant Brokers
Alex Hinojoso
Alex Hinojosa, is the Vice President of Media Operations & Strategy at EMSI Public Relations, where he oversees the creative process and execution of print, radio, TV and social media campaigns. He has been integral in securing media placements and building social media connections for clients ranging from the creator of the E-Myth Series to executive producers of The Dark Knight, I, Robot and Halloween to an owner of an NBA franchise. His PR expertise has been featured in numerous publications including the New York Post, Chicago Tribune, Kiplingers and InStore Magazine. Alex also media coaches EMSIs clients. www.linkedin.com/in/alexhinojosa/
404.313.0996

Phone

alex@emsiPublicRelations.com

Email

www.emsiPublicRelations.com

Website
EMSI Public Relations
Elizabeth Moore
Elizabeth Moore is a Partner at Green Olive Media, an award-winning branding firm, specializing in design, communications, concepting, and ideation. GOM is a team of thinkers, consultants, designers, marketers, strategists, and public relations professionals specializing in creating unique and impactful solutions for both new and existing brands. The companys work is largely based in the food and beverage industry. Elizabeths career began in 1990 in public accounting with Evans, Porter, Bryan LLC where she worked on engagements in the agribusiness industry. The next ten years were spent with Equitable Real Estate Investment Management (as an analyst), Turner Broadcast Systems (managing assets for Turner Pictures Worldwide Distribution) and the Coca-Cola Company (working in headquarters as well as affiliates located in Africa and Latin America). Elizabeth has spent the last 16 years working alongside her husband and partner, Jeff Moore at Green Olive Media. Offering a blend of creative and operational strengths, Elizabeth has been recognized for achieving client-company turnarounds. Her strategic approach to building and reinvigorating a brand is reflected in her work as a partner in Green Olive Media. Her clients have included beverage portfolios with annual sales in excess of $45M, multi-unit and independent restaurants at varying life cycle stages from conception to sale, chef personalities and from the ground up food and beverage ventures positioned in airports, arenas, hospitals, hotels, and retail centers. Elizabeths formal education comes from Stetson University and Georgia State University where she earned a B.B.A. in Accounting and Marketing and a B.A. in English: Advanced Composition & Rhetoric. Elizabeth is a member of the Southern Foodways Alliance, Slow Food Atlanta and Nashville (where she holds a Board position), the James Beard Foundation, Georgia Organics, the Southern Food & Beverage Museum, American Institute of Wine & Food, the Center for Southern Literature, Foodways Texas and the Mount Paran West Garden Club.
404.815.9327

Phone

emoore@greenolivemedia.com

Email

www.greenolivemedia.com

Website
Green Olive Media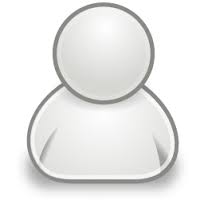 Chris Martha
Growing up in Pittsburgh, Chris Martha started working in hospitality at an early age. He developed a passion for the business at age 14, when, throughout high school, he ascended the ranks from dishwasher, bus boy, line cook and waiter. He went on to earn a business degree in hotel restaurant management from Penn State University and studied abroad in Switzerland where he fell in love with food and its deeply rooted connection with family and culture. Throughout his career, he has worked in nearly all facets of the industry from casual to fine dining within both hotels and restaurants. Today, he taps into all of this experience to bring The Georgian Terrace to the fore front of the food and beverage scene in Atlanta. Marthas career began with an internship with Hyatt Regency Resorts in Hilton Head, SC, that later lead to a permanent position in Beaver Creek, CO. Hyatt proved to be an excellent training ground but his heart was in smaller, independent eateries. He moved to Atlanta on the advent of the 1996 Olympic Games and spent seven years with Fifth Group Restaurant favorites South City Kitchen, LaTavola and The Food Studio, eventually becoming director of operations for their catering arm, Bold American Food Company. He went on to become general manager at Spice for six years. Soon after, he and partner Scott McCray opened McCrays West Village Tavern located in Symrna/Vinings area of Atlanta. After parting ways with McCray, Martha found his way back to fine dining as general manager of La Pietra Cucina. His focus and extensive experience in driving operational efficiencies and improved customer satisfaction has made him an asset as food and beverage director where he continues to build on the foundation of the Livingston Restaurant and Bar brand that is consistently named one of the top restaurants in the city by critics and diners. His latest creation came in June of 2012 when the historic hotel asked him to repurpose an abandoned basement space. Martha and his team went to work and created Proof and Provision. A craft cocktail bar at the core, P&P serves up an array of elixirs and snacks in an approachable yet intimate environment. The bar has garnered a great deal of praise from the likes of Details Magazine and Garden & Gun.
404.307.4537

Phone

cmartha@thegeorgianterrace.com / cmartha@livingstonatlanta.com

Email

www.thegeorgianterrace.com/

Website
The Georgian Terrace Hotel