On Air
Equipping a Restaurant for Success, what you need and how you know
Equipping your restaurant for success with the Restaurant Brokers

The restaurant brokers interview restaurant equipment experts!

Restaurant Reality and Equipping a restaurant!
The Restaurant Brokers discuss what equipment you need to keep your restaurant running smoothly, how it changes and how much it costs.
Industry Guests Join the Restaurant Brokers
Richard Gorowitz
Richard has been a Sales Manager of Atlanta Fixture and Sales for over ten years. Atlanta Fixture has a team of outside sales consultants who are the most educated and experienced in the industry that deliver value and service to their clients. Prior to the position of Sales Manager, Richard held a position in Foodservice Manufacturing Sales working with Broadline Foodservice Distributors around the state of Georgia. He has spent over seven years as a territory sales representative in Foodservice with Rykoff Sexton and U.S. Foodservice. Richards initial experience in Hospitality was in operations as a General Manager.
770.630.9740

Phone

rgorowitz@atlfix.com

Email

www.atlantafixture.com

Website
Atlanta Fixtures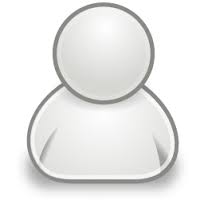 Nick A. Giagkou
Nick Giagkous (Gee Ah Koo) unique experience in the food industry started as a 5yr old accompanying his father, a Greek immigrant and refrigeration technician, on service calls throughout the city of Chicago. Fast forward 35 years later and Nicks expertise in the food industry is not only in sales, but his technical and restaurant operational knowledge are unparalleled. This intimate knowledge of kitchen operations equips Nick and his team at Olympic Store Fixtures to assist Restaurateurs with designing their Kitchens from the very fabric of their Restaurants DNA. Last time we checked, he was fluent in 4 languages: English, Greek, Spanish, and Kitchens. From the smallest of equipment design elements to large scale CAD Drawings, Nick and Olympic have done it all for some of the most well known restaurants in Chicago and the Midwest, including: Trump (Sixteen), Sumi Robata Bar, Embeya, Feast, The Gage, Henri, Gilt Bar, Giordanos, The Dawson, and many more. Renowned Chicago restaurants: Grace, Trump Towers - Sixteen, Mexique, Lawrys Restaurant Inc, Giordanos Famous Chicago Style Pizza, Sumi Robata Bar, MK, El Ideas, The Dawsons, The Gage and Henri, Au Cheval, Volare, Gilt Bar
(773) 491-2600 / (773) 585-3755

Phone

nick.olympic@gmail.com / nick@OlympicStoreFixtures.com

Email

http://www.olympicstorefixtures.com/

Website
Olympic Store Fixtures, Inc - Restaurant Equipment Experts
Joseph (Joe) M. Carbonara, Editor in Chief
Joe Carbonara is the editor in chief of Foodservice Equipment & Supplies magazine, a position he has held since 2005. Joe also serves as Editor of Restaurant development design magazine, Zoomba Groups newest publication. In his role, Joe oversees the entire editorial process for both magazines from concept to completion. He regularly moderates webcasts hosted by the magazine, too. Prior to joining FE&S, Joe was a marketing manager for SmithBucklin Corp., where he spent six years working with NAFEM. A diehard Cubs fan, Joe has a taste for the finer things in life, including Pabst Blue Ribbon.
(773) 791-8970

Phone

joe@zoombagroup.com

Email

http://www.fesmag.com/

Website
Food Service Equipment & Supplies Magazine