On Air
Financing a Restaurant and Sources of Funding
Financing a Restaurant Purchase Part 1

Financing a Restaurant Purchase Part 2

Restaurant Reality
Three industry experts tackle funding sources for buying a restaurant including traditional methods like SBA lending, 401K conversions and the newest platform "Crowd Funding."
Industry Guests Join the Restaurant Brokers
DAVID NILSSEN
David co-founded Guidant Financial in 2003 and has been a featured speaker at over 350 national and international events, covering topics from entrepreneurship to small business financing.
888.472.4455 x3232

Phone

david.nilssen@guidantfinancial.com

Email

www.guidantfinancial.com

Website
guidantfinancial.com
Alex Sheshunoff
Alex Sheshunoff is the founder of Foodstart.com, a crowd funding platform just for independent restaurants, food tucks, cafes, and other businesses in the food and beverage industry.
907-242-7967

Phone

alexs@foodstart.com

Email

www.foodstart.com

Website
Foodstart.com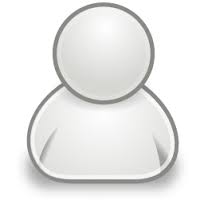 Silvia Shiverdecker
Sylvia has been a business banking lender for over fifteen years. She started her career with SouthTrust Bank as a small business lender. She then worked with Wachovia/Wells Fargo before joining BB&T Bank..
404-663-8574

Phone

SShiverdecker@BBandT.com

Email

https://www.bbt.com/

Website
BB&T