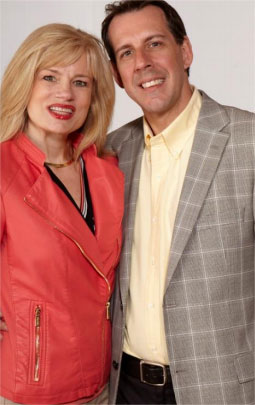 We Satisfy Your Appetite for Acquisition, Feed the Need for Restaurant Reality and Serve Up a Recipe for Business Success
This dynamic duo and husband and wife team are the country's leading restaurant brokers. Eric and Robin are the founders of We Sell Restaurants, the nation's largest restaurant firm focused on selling restaurants. Popular hosts of the syndicated radio show, "We Sell Restaurants" for a number of years, they guest host, write, blog, speak, train and present on topics of interest to the industry. Their book, Appetite for Acquisition was named Best of 2012 by Small Business Book Awards and has a five-star rating on Amazon.
These veteran industry experts have defined the term "Restaurant Brokers" with their unmatched experience, knowledge and count of restaurants sold. Members of the International Franchise Association (IFA), the Southeast Franchise Forum (SEFF), the Women's Franchise Network (WFN) and the International Business Brokers Association (IBBA); they have presented workshops and served on multiple panels for these organizations nationwide where they share their expertise. They have been designated as Industry Experts by Business Brokerage Press in the areas of Franchise Resales and Restaurant Sales. They created and developed training for brokers to obtain the credential of Certified Restaurant Broker.
The two have trademarked their brand, "We Sell Restaurants" and are franchising nationwide. They share their knowledge through one of the most extensive training programs available to the industry. Their multi-platform training program leads to the nation's only Certified Restaurant Broker designation.